Development and Prototyping of Controlled Passages
For more than 15 years, ASM has worked with one of the most important designers and installers of railway signaling in the world. Our Research and Development mission consists in developing different models of controlled passages:
Tripods
PAC (controlled access door with side clearance or pantograph type)
Swing (swivel type, two-way)
Passages PMR (Persons with Reduced Mobility)
PEM (Motorized Enlarged Passage)
Our extensive know-how covers all aspects specific to the development of access control:
Mechanical, electrical and automation design
Prototyping
Manufacturing with endurance and proof tests
Multiple customizations for the end customer
Production of series of electrical control panels
Final installation on site
Preventive and curative maintenance
Thanks to the developments made in recent years, ASM has been able to install controlled passages throughout EMEA (Europe Middle East Africa). ASM thus has an installed base of programmable logic controllers (PLC) of more than 2000 units. This very important experience feedback allows ASM to have unparalleled expertise in the programming of industrial PLCs.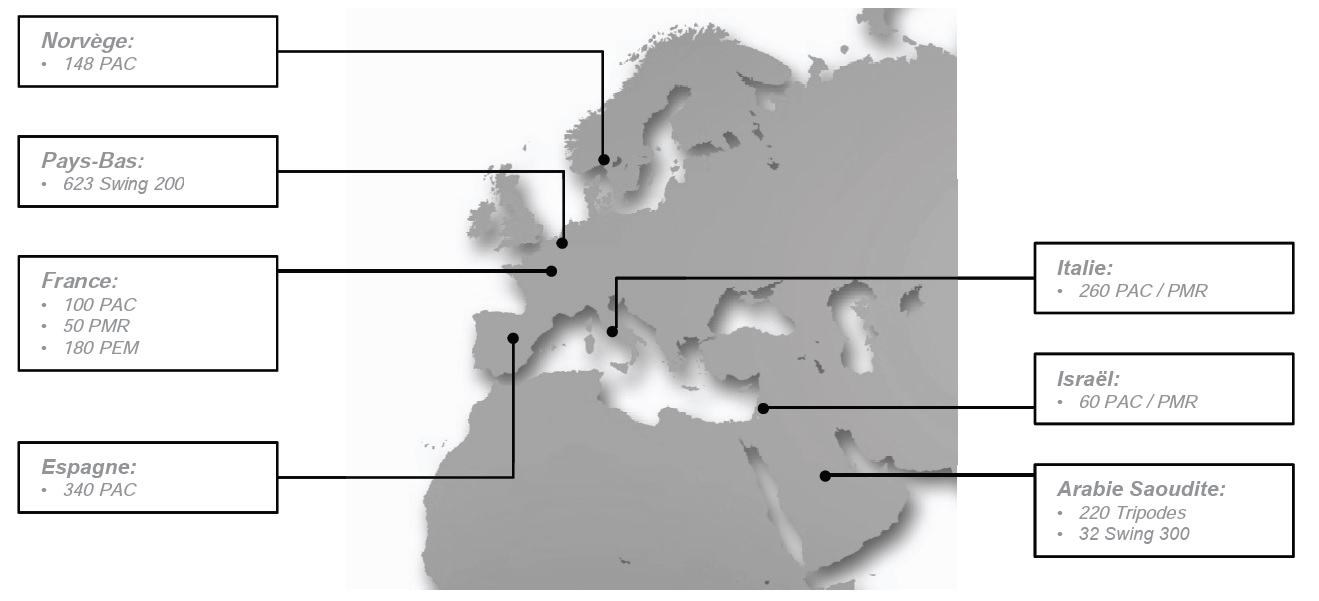 Since its creation in 1997, ASM has designed and installed more than 300 production machines, prototypes and pilot installations in France and abroad, of which here are some examples: